ABOUT CRYSTAL
February 2019
Historical Novel Society - Review
"King twists in romance, mystery, cultural richness, and some zesty research. Scappi's secrets are unveiled at a pace that simmers with intrigue…Mixed together with decadent banquets and sweeping historical detail, King has a recipe that entices the senses…Giovanni's world is vibrant in both visual and flavorful detail."
It's All About the Book- Author Spotlight
Brooklyn Digest - Review
The Chef's Secret is a trip back to one of the most compelling times in history, complete with a story wrapped in a mystery.
Write On Cindy - Review
"THE CHEF'S SECRET has been compared in scope and complexity to Dan Brown's bestsellers. I for one, think it's much better, certainly more delicious."
Library of Clean Reads - Review
Women Writers, Women's Books - Recommended Reads
Historical Novel Society -Exploring Food as the "Great Connector" in The Chef's Secret by Crystal King
Book Ramblings - Review
Historical Novels.info - Review
Culinary Adventures with Camilla - Butternut Squash Tourte (The Chef's Secret)
Long and Short Reviews - Guest Blog Post
Liz & Lisa - Best Books of the Month: February
Book Riot - All the Books
Blog Talk Radio - Conversations Live Radio with Cyrus Webb
Beth Fish Reads - Today's Read
"ripe with period details, individuals from history, and lots of social and political intrigue."
Jorie Loves a Story - Review
Jean Book Nerd
Luca's Italy Blog - Review
Book Fan - Review
Novel Meals - Review
Writer's Bone - 17 Books That Should Be On Your Radar: February 2019
Chocolate Lady's Book Reviews - Review
"This novel is going to be a huge hit with historical fiction lovers, especially those who like culinary and
biographical fiction thrown into the recipe."
Linda's Book Obsession - Review
Weird History Podcast - Interview
Fiction Addiction Blog - Review
"You'll need a snack, or five, while you read this" and "a solid page-turner, with warm and believable characters."
Hasty Book List - Five Books Coming Out in February
January 2019
BookBub - 30 of the Best Historical Fiction Novels Coming in 2019
"King's newest has been called "a delight for the senses" and we're in full agreement with that high praise!"
Booklist - Review (print only...see copy here)

"With adventure, engaging characters, and an absorbing mystery, King expertly blends fact with fiction, intrigue, and a powerful love story. Well written and perfectly paced, The Chef's Secret is a fascinating immersion into sixteenth-century Italian life, an introduction to the world's first celebrity chef, and a reminder of the power of food to influence a civilization."
December 2018
Authorlink Readers & Writers Magazine - Review
"Read it for the fiction and intrigue, but stay for the food."
May 2018
La Historia En Mis Libros - Entrevista a Crystal King, Autora de «EL BANQUETE DE LOS PLACERES» (Spain)
The Nibble - FOOD FUN: 400 Food Histories
April 2018

Tavola Mediterranea - Pear Patina (recipe)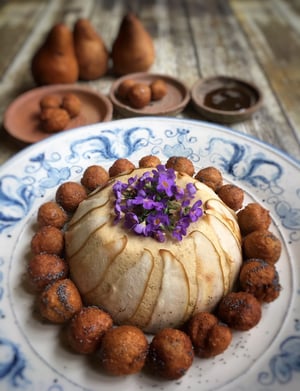 Tavola Mediterranea - Vatia's Fig-Stuffed Piglets (recipe)
February 2018
Cook the Books Book Club Recipe round up including feasts by:
January 2018
CBC Books - 95 must-read books from 2017
December 2017
Food 52 - Excerpt from my article Let Them Eat (Honey) Cake in Eaten magazine
September 2017
The Green Man Review - Review
"Feast of Sorrow has a level of intrigue worthy of George R. R. Martin's Song of Ice and Fire...it's spellbinding."
Cindy Rosel - Thoughts on This 'n That - Review
"The historical characters are written with such detail, you get to know them intimately. The elaborate descriptions of food, including the historical significance can not be highlighted enough."
August 2017
Sante Magazine - A Taste of Ancient Rome at Benedetto
Milk Street Radio - Interview
This #MilkStreetRadio: @kimseverson, @crystallyn, @AaronECarroll, @cpkimball's top 5 food books, and margaritas. https://t.co/qLbaN7dtBp pic.twitter.com/hIPXRTx5km

— 177 Milk Street (@177MilkStreet) August 11, 2017
"Ancient Rome came alive in this book and I loved every minute of it from visiting the marketplace to imagining the togas. Highly encourage readers to buy this one."
ScoutCambridge - Interview
New England Cable News - Television Interview
Weird History Podcast - Interview
Boston Globe - New England Literary News
DigBoston - Feast of Sorrow In The Flesh
Authorlink - Review
"In Feast of Sorrow, Crystal King brings the dangerous world of Ancient Rome to life with all its pleasures, pitfalls, flavors and fickleness. Sprinkled throughout with genuine recipes from the works of Apicius, this book is a treat for lovers of history – and cooking."
Novel Knight - Review
"King knows how to create a story meant to intrigue and delight."
Romance Reviews Today - Review
"FEAST OF SORROW is an amazingly detailed, beautifully written tale of Caesar's Rome...Do not miss this excellent novel."
The Readable Feast Awards - Finalist for Culinary Writing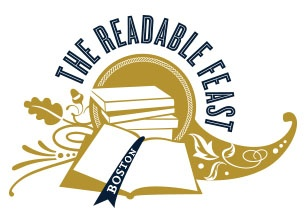 May 2017
Boston Globe - A novelist and a chef team up. The result: an Ancient Roman feast
Boston Magazine - Can't Miss Food Events in June - Scroll to the event: A Taste of Ancient Rome at Benedetto
epicurious - One of These Food Books Could Be the Next Sweetbitter

"It's an upstairs/downstairs drama meets food porn meets historical fiction" and "It's the perfect book to tuck in your suitcase if you're planning a trip to Italy this summer, or to inspire you to take your entertaining to the next level."
Book Browse, review
"If this debut work is a taste of what King can serve up, I am hungrily looking forward to the feasts she'll cook up with next."
Blogtalk Radio, Conversations with Cyrus Webb - Radio Interview
Associated Press (this link via ABC Go) - Review: Food is the true main course in 'Feast of Sorrow'

"If true gastronomy resides at the intersection of food, art and culture, then Crystal King's debut novel can only be described as a gastronomical delight."
Historical Novel Society - Interview: New Voices: Marc Graham, Linnea Hartsuyker, Jess Kidd & Crystal King (membership required)
History Geek in Town - Review
"If you are looking for a dark, brilliant and carefully researched historical novel, look no further than the Feast of Sorrow."
Historical Novel Society - Review
"King shines as a food writer and guarantees that the reader will finish this book with a new knowledge of ancient cooking—and perhaps a persistent craving for roast dormice and flamingo tongue."
April 2017
HuffPost BookFilter - Review
"...a big, fat, juicy read...We think we've just discovered the Food Channel's first miniseries...."
The Chocolate Lady's Book Reviews - Review
"If this, King's debut work, is an appetizer of King's talent, we should all hungrily await the courses she has on her forthcoming menus."
Unabridged Chick - Review
"Everything about this book captivated me...
This was just a fabulous read -- a top ten for 2017."
The Irregular Reader - Review
"King has a wonderful (and rare) talent for blending the historical and fictional aspects of the book together, providing needed background without sacrificing pace."
Paperback Radio - Interview
What Cathy Read Next - Review
"Political rivalries and the jockeying for position, power and influence are played out through the medium of food at elaborate banquets featuring the choicest and most expensive ingredients. It's a game of gastronomic one-upmanship but one with dangerous consequences."
17 Scribes - Interview
Megahan Masterson's blog - Interview
Reviewed by Mom - Review
"Truly remarkable. In addition to the outstanding setting she creates, King has woven a fantastic story of a phenomenal cast of characters who provide lots of drama over the span of the book."
The Gilmore Guide to Books - Review
"...a banquet of dishy reading that satisfies."
Boston Herald Radio - Status Report (Interview)
BookBub - 10 Great Historical Fiction Books Coming This April
March 2017
RT Book Reviews says "The Food Network meets HBO's Rome in this exciting debut where King stirs up a tale of the first cookbook author, whose ambition led to his destruction. In this page-turning debut, King illuminates the past with vivid descriptions and colorful accounts of everyday Roman life, intrigue, politics and food. Truly a feast for readers, since every aspect of the characters and the background is viewed through food, the essence that pushes the plot forward. You don't need to be a foodie to savor this tale of drama and betrayal."
February 2017
Kirkus Reviews calls Feast of Sorrow "addictively readable" and "the food lore is fascinating and the time period is inherently dramatic," and "aficionados of all things SPQR will eat this up."
January 2017
BookRiot - 100 Must Read Books: Food in Fiction
Booklist Feast of Sorrow Review Access here, subscription required to view.
"Set against the political backdrop of Augustus and Tiberius Caesar's reigns, the novel combines exotic menus with the melodrama of a Greek tragedy. King's debut is a compelling historical drama with an appetizing center."
That's Normal - Unf! Amy Reads Harder in 2017
Library Journal Starred Review of Feast of Sorrow - Print Only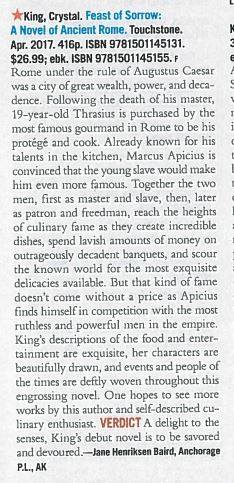 BY CRYSTAL
February 2019
January 2019
December 2018
November 2018
October 2018
September 2018
August 2018
July 2018
June 2018
April 2018
March 2018
February 2018
January 2018
December 2017
November 2017
October 2017
September 2017
August 2017
July 2017
June 2017
May 2017
April 2017
March 2017
February 2017
January 2017
December 2016
November 2016
October 2016
September 2016
August 2016
July 2016
June 2016
May 2016
March 2016
February 2016
January 2016