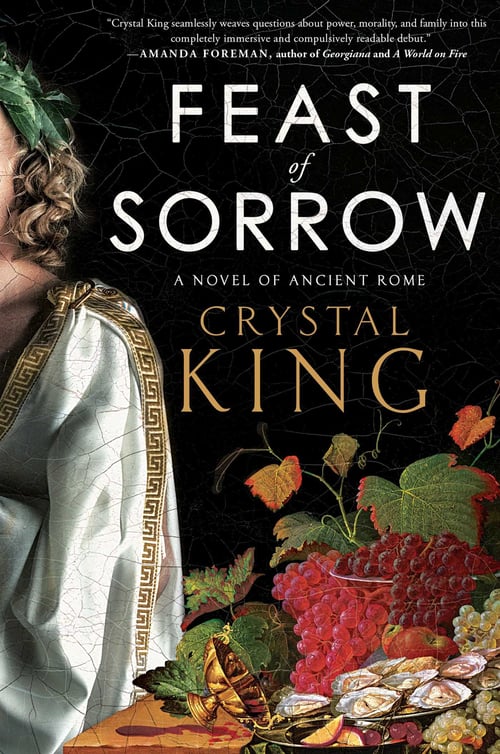 Cover - Feast of Sorrow Download Link
Rights Information
Audio Book: US & Canada by Blackstone Audiobooks
World Spanish: Ediciones B
Czech Republic: Albatros Media
Publicist
Megan Rudloff
Touchstone Books/Simon & Schuster
megan.rudloff@simonandschuster.com
1230 Avenue of the Americas, New York, NY 10020
212.698.7643
For Agent/Rights Inquiries:
Go-Literary
Amaryah Orenstein
info@go-lit.com
617.981.5151
B&W Author Photo - Crystal King
Photo Credit Wayne E. Chinnock Download Link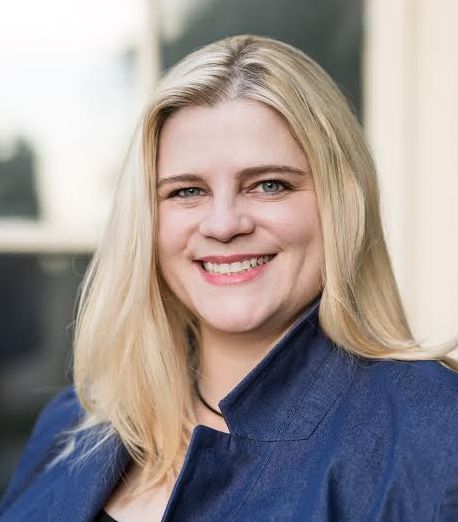 B&W Author Photo - Crystal King
Photo Credit Wayne E. Chinnock Download Link
Social Media
Twitter https://twitter.com/crystallyn
Facebook facebook.com/crystallynking
Goodreads goodreads.com/crystallyn
Instagram instagram.com/crystallyn14/
Tumblr crystallyn14.tumblr.com/
Pinterest pinterest.com/crystallyn14/
Google + plus.google.com/+CrystalKing
Feast of Sorrow
Touchstone Books/Simon & Schuster
April 25, 2017 ISBN: 9781501145155
Buy Links
Amazon https://www.amazon.com/dp/1501145134
iTunes https://itunes.apple.com/us/book/feast-of-sorrow/id1128640444
Google http://bit.ly/2cbzwvt
B&N http://www.barnesandnoble.com/w/?ean=9781501145131
Kobo https://store.kobobooks.com/en-us/ebook/feast-of-sorrow
BAM! http://www.booksamillion.com/p/9781501145131
Indie Bound http://www.indiebound.org/book/9781501145131
Book Summary
Set amongst the scandal, wealth, and upstairs-downstairs politics of a Roman family, Crystal King's seminal debut features the man who inspired the world's oldest cookbook and the ambition that led to his destruction.
On a blistering day in the twenty-sixth year of Augustus Caesar's reign, a young chef, Thrasius, is acquired for the exorbitant price of twenty thousand denarii. His purchaser is the infamous gourmet Marcus Gavius Apicius, wealthy beyond measure, obsessed with a taste for fine meals from exotic places, and a singular ambition: to serve as culinary advisor to Caesar, an honor that will cement his legacy as Rome's leading epicure.
Apicius rightfully believes that Thrasius is the key to his culinary success, and with Thrasius's help he soon becomes known for his lavish parties and fantastic meals. Thrasius finds a family in Apicius's household, his daughter Apicata, his wife Aelia, and her handmaiden, Passia whom Thrasius quickly falls in love with. But as Apicius draws closer to his ultimate goal, his reckless disregard for any who might get in his way takes a dangerous turn that threatens his young family and places his entire household at the mercy of the most powerful forces in Rome.
Author Bio
Crystal King is a writer, culinary enthusiast, and social media expert. Her writing is fueled by a love of history and an obsession with the food, language, and culture of Italy. She has taught writing, creativity, and social media at Grub Street and several universities including Harvard Extension School and Boston University. Crystal received her masters in critical and creative thinking from the University of Massachusetts Boston. She lives with her husband and their two cats, Nero and Merlin, in the Boston area.
Praise for Feast of Sorrow
"If true gastronomy resides at the intersection of food, art and culture, then Crystal King's debut novel can only be described as a gastronomical delight...
King's writing style is spare and simple, but she brings to vivid life the twists and turns of both families — slave's and master's. However, it's the food that's the true main course in the 450-page book. Each section begins with a recipe, ranging from honeyed wine and mustard beets to grilled mullet and dormice.
The ending is satisfying, but readers are left hungry for more — if only for more of ancient Rome's decadence." - Associated Press
"Rome under the rule of Augustus Caesar was a city of great wealth, power, and decadence. Following the death of his master, 19-year-old Thrasius is purchased by the most famous gourmand in Rome to be his protégé and cook. Already knows for his talents in the kitchen, Marcus Apicius is convinced that the young slave would make him even more famous. Together the two men, first as master and slave, then, later as patron and freedman, reach the heights of culinary fame as they create incredible dishes, spend lavish amounts of money on outrageously decadent banquets, and scour the known world for the most exquisite delicacies available. But that kind of fame doesn't come without a price as Apicius finds himself in competition with the most ruthless and powerful men in the empire. King's descriptions of the food and entertainment are exquisite, her characters are beautifully drawn, and events and people of the times are deftly woven throughout this engrossing novel. One hopes to see more works by this author and self-described culinary enthusiast.
VERDICT: A delight to the senses, King's debut novel is to be savored and devoured." - Library Journal (print only)
"In first-century Rome, Thrasius' skill in the kitchen has become well known. When his master decides to sell him, he is bought at an exorbitant price by Marcus Gavius Apicius, whose goal is to become Caesar's gastronomic advisor. Thus begins the saga of Thrasius and Apicius, destined for success together in the culinary business but at a high personal cost. Feast of Sorrow follows Thrasius throughout a period of more than 30 years. During those years, Thrasius serves as Apicius' cook (called aCoquus); his advisor on the guest lists for the dinners that facilitate Apicius' political standing; the author of a cookbook written under Apicius' name; and a teacher at the cooking school Apicius opens. Woven throughout is the backstory of Apicius, his family drama, political intrigues, and even murders, keeping the plot finely paced. Set against the political backdrop of Augustus and Tiberius Caesar's reigns, the novel combines exotic menus with the melodrama of a Greek tragedy. King's debut is a compelling historical drama with an appetizing center." - Booklist (subscription required to view the link)
"…addictively readable .…the food lore is fascinating and the time period is inherently dramatic….[A]ficionados of all things SPQR will eat this up." - Kirkus Reviews
"The Food Network meets HBO's Rome in this exciting debut where King stirs up a tale of the first cookbook author, whose ambition led to his destruction. In this page-turning debut, King illuminates the past with vivid descriptions and colorful accounts of everyday Roman life, intrigue, politics and food. Truly a feast for readers, since every aspect of the characters and the background is viewed through food, the essence that pushes the plot forward. You don't need to be a foodie to savor this tale of drama and betrayal." - RT Book Reviews
"Crystal King's debut is a feast for the senses, bringing ancient Rome comes to dark, vibrant life. Politics, intrigue, danger, and passion mix deliciously in this tale of a young slave vaulted into the corridors of power as personal chef to the ancient world's greatest gourmet. Not to be missed!" - Kate Quinn, author of The Empress of Rome Saga
"An engaging foray into the treacherous world of Claudio-Julian Rome from a fresh perspective. Who knew that the gourmand Apicius was larger than life? King deftly serves up intrigue, scandal and heartbreak with lashings of exotic sauces, mouth-watering recipes and the occasional drop of poison. Highly recommended." - Elisabeth Storrs, author of the series Tales of Ancient Rome.
"Crystal King seamlessly weaves questions about power, morality, and family into this completely immersive and compulsively readable debut." - Amanda Foreman, bestselling author of Georgiana and A World on Fire
"Through the lens of a slave in ancient Rome, Crystal King illuminates a realm of seemingly impossible gluttony and excess, along with every other deadly sin. In the household of outrageous gourmand Apicius, he of extraordinarily decadent mores, one man, a slave, Thrasius, provides the sole ethical center. Feast of Sorrow is impossible to put down." - Randy Susan Meyers, bestselling author of Accidents of Marriage
"Even if you're not a foodie drawn to novels of ancient Rome, this immersive, sensorily rich page-turner will take you for a delicious and unforgettable ride." - Tim Weed, author of Will Poole's Island
"The ancient Rome of Crystal King's Feast of Sorrow is filled with delectable dishes and astonishing injustice, deep loyalties and stunning loss. By the time you're done, you'll want a sip of honeyed water alongside some fried hyacinth bulbs. An engrossing read." - Marjan Kamali, author of Together Tea
"In Feast of Sorrow, ancient Rome comes alive with a remarkable degree of immediacy and authenticity. Just as Apicius savored every morsel of Thrasius's meals, I savored every page of this compulsively readable debutnovel." - Lisa Borders, Author of The Fifty First State
"Crystal King has written a delicious feast of a book, one that allows us to not only see, but also taste ancient Rome in all its dark and varied appetites." - Yael Goldstein Love, author of Overture

"Crystal King's debut has pried the world of ancient Rome wide open to offer an irresistible view of the city's politics and wealth, along with its raw underbelly. There are the tastiest of passions and betrayals in these pages." – Michelle Hoover, author of Bottomland

"Crystal King's debut novel, Feast of Sorrow, tells the story of Apicius, the notorious gourmand of ancient Rome, from the viewpoint of his slave and cook Thrasius. It's a dark and engrossing read." - Emily Hauser, author of For the Most Beautiful